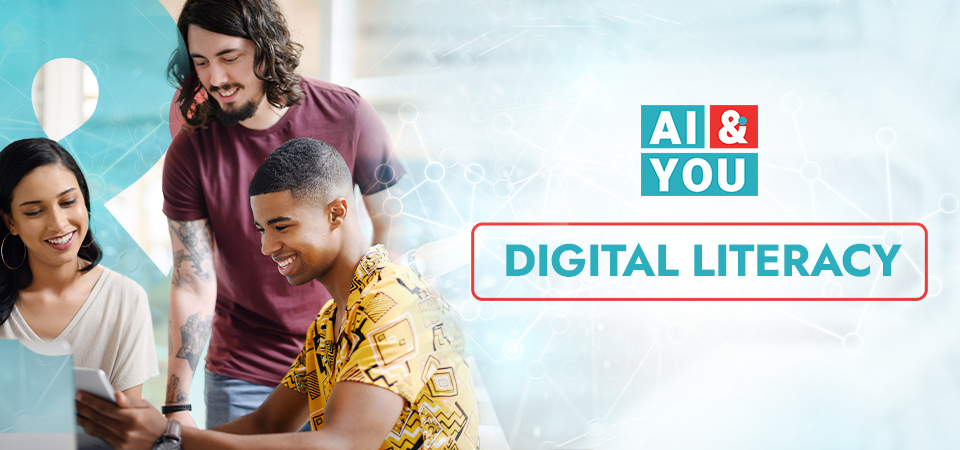 Digital Literacy Today
The pandemic abruptly accelerated the importance of technology in our ordinary daily lives, particularly for those least inclined to use online tools partly due to a lack of basic technology education. It became clear that marginalized communities are woefully unprepared for a more robust digital future, and that we must take immediate action to create new pathways for success. Communities require AI literacy fundamental education on new technologies to be prepared for the world of new technologies.
AIandYou offers "AI Basics" education and online modules to teach marginalized communities about artificial intelligence and its impact on the future of work, academics, healthcare and more.
Learn about AI and how it impacts your daily life in easy to understand videos.
Total time: Approx 18-minutes
AI and Job Searching
AI and Your Money
AI and Online Privacy
Click here to take our 3-module at-your-own-pace course.  Also available in Español.

Enjoy!