Youth In AI: Sophya Wu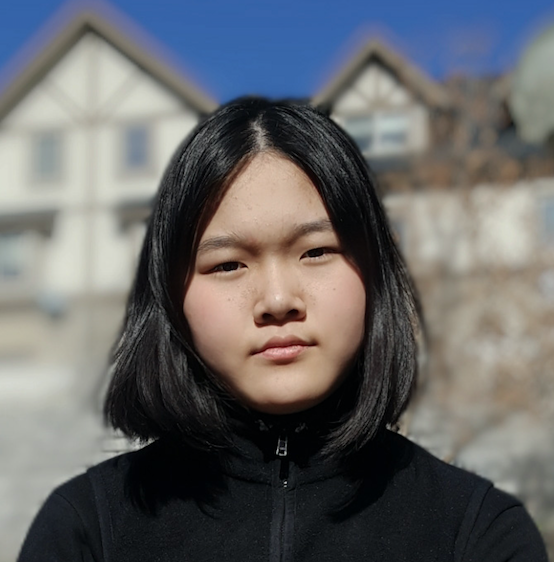 AIandYou sat down with Sophya Wu to talk about her passion for AI. Learn about her journey below!
Sophya is a rising sophomore planning on majoring in Computer Science at the Fu Foundation School of Engineering and Applied Science at Columbia University. During her first year at Columbia, she was involved in Columbia's The Women's Network chapter, Columbia Virtual Campus, and the non-profit organization Superposition. Outside of her academic interests, she loves to read and listen to music. When she's not doing either of the above, she loves to puzzle over riddles and logic games. 
When did you participate in an AI4ALL program and how did you first learn about it?
I participated in the UW AI4ALL program during the summer of 2020. I learned about the program from the website. Since I was excited about artificial intelligence in practical applications, I applied for the program. It was an amazing experience to share the excitement for machine learning, AI, and data science with other people in the program.
What was your research project during the program?
My research project was examining country happiness data. I accomplished 3 classification and regression objectives utilizing this dataset. These included predicting a country's happiness score using user input, classifying countries by factors such as GDP and life expectancy, as well as determining the importance of each factor in relation to the happiness score.
What was the most interesting thing you learned by participating in the program?
There are many to choose from, but I really enjoyed learning about the biases that exist in artificial intelligence and about Markov chains. The program's emphasis on creating accessible and representative models gave me the tools to carefully examine the different factors, data, as well as the context of the models I create and read about. In a lesson that covered the process of planning, creating, and releasing an AI model, I found it fascinating to learn about the biases that could enter at each stage of the process. Most importantly, I learned about the questions to ask and got the chance to think about concerns that I would possibly raise about the methodology at each stage.
Why were you interested in learning more about artificial intelligence?
I was interested in learning more about artificial intelligence, because AI has shown its potential to leave a positive impact on the world. There are biases and limitations to the technology; however, with such a wide range of influence on industries including business and medicine, its multi-faceted utility and possible benefits to society appealed to me.
What are you doing and what do you hope to do with what you learned through AI4ALL?
Through the project I did in the AI4ALL program, I dove into my interest in data science and machine learning. After the program, I hope to apply the knowledge to create practical and helpful projects and research. Along the way, I will continue learning about data, machine learning, and software.