Fake or fact? 2024 is shaping up to be the first AI election. Should voters worry?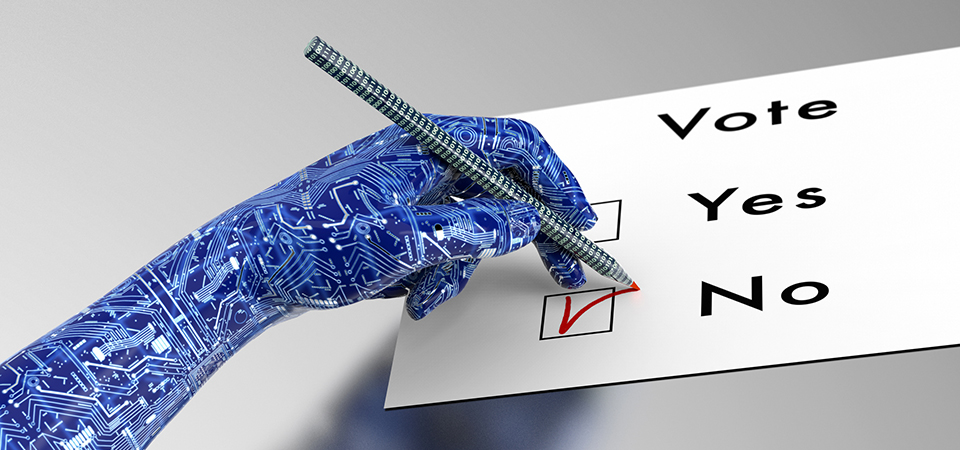 The Republican National Committee fired off an attack ad as soon as President Joe Biden announced his reelection campaign last week.
The 30-second spot which used fake visuals of China invading Taiwan, financial markets crashing and immigrants overrunning the border sported a disclaimer: "Built entirely with AI imagery."
The ad – which the GOP called "an AI-generated look into the country's possible future if Joe Biden is re-elected in 2024" – is a sign of what's to come in the 2024 presidential election, experts say.
2024 promises to be the first AI election cycle with artificial intelligence potentially playing a pivotal role at the ballot box. And that's raising concerns.
AI crack down? Senate leader Schumer unveils plans to crack down on AI
Fake Twitter accounts Is that Twitter account real? 4 ways to help you spot a fake account.
Even as the technology grows more sophisticated and powerful, spreading into all aspects of American life, there are still very few rules governing its use.
Spurred by the Biden attack ad, Rep. Yvette D. Clarke, D-N.Y., introduced a bill Tuesday that would require that political ads disclose the use of AI-generated imagery.
"The upcoming 2024 election cycle will be the first time in U.S. history where AI generated content will be used in political ads by campaigns, parties, and Super PACs," Clarke said in a statement. "If AI-generated content can manipulate and deceive people on a large scale, it can have devastating consequences for our national security and election security."
Read the full article here.